The word mudra is a Sanskrit word. The meaning of mudra is "seal or sign". Mudras are so many types; hand mudra, yoga mudra, dancing mudra, the mudra of eyes, etc…
Mudras have miraculous power. It is useful in many aspects.
Personality development.
Healing practices.
Worships.
Tantra.
Communication, etc…
In this post, I am going to list all the available mudras in A to Z format. Click on the link to know more about the mudra.
A
B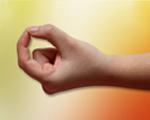 D
E F
G
H
I J
K
M
Mahashiras Mudra
N
O P Pranava Mudra 
Q R
S
T
U
V
W
X
Y
Yoni Mudra or Shanmukhi Mudra  Yoga Mudra 
Z